Posted January 25, 2017 in Community, Events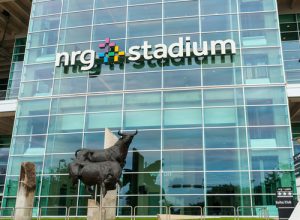 This year Houston is hosting the 2017 Super Bowl and welcoming the NFL's Atlanta Falcons and the New England Patriots to our fine city. No matter who you are routing for, we hope you enjoy the experience and festivities. With our close proximity to NRG Stadium and approximately 1 million visitors expected in Houston, traffic will be unusually heavy in and around the medical center. The week prior to Super Bowl may be particularly difficult to travel in the city since most events leading up to the big day are in and around the downtown area. If you have an appointment anywhere in Houston, it would be wise to plan for additional travel time.
Dr. Aldona J. Spiegel and her breast reconstruction team at the Center for Breast Restoration are excited for Super Bowl 51 and wish both NFL teams the best of luck! May the best team win!