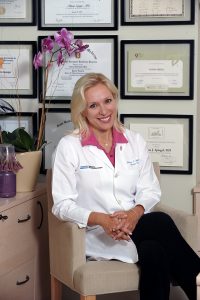 From the Desk of Dr. Aldona J. Spiegel,
My personal goal is to provide you with advanced breast restoration procedures in a caring and supportive environment. My clinical expertise in breast care includes reconstruction, microsurgery, correction and revisions, enhancement, reduction, specialized perforator flaps such as the DIEP/SIEA and SGAP, sensory nerve innervation, advanced implant reconstruction, fat grafting, direct to implant reconstruction and lymph node transfer for lymphedema. Your successful rehabilitation from breast cancer and other breast related problems is what I strive for. I want you to look in the mirror without your clothes on and feel good at who is looking back at you. My priority is helping women regain their femininity in a way the enhances positive physical and mental vitality so that every patient lives each day to the fullest. I believe that educating ourselves and each other is all empowering and this knowledge allows us to aim for even better outcomes. With this in mind, I hope you will take the time to review me and my practice. In doing so, I hope it will help others who are searching for the right breast reconstruction surgeon.
I have a couple of links below where you can provide your candid review. I thank you for taking the time to help me help others. Your suggestions, opinions, and your vote of confidence means so much to me!
To your good health~ Dr. Spiegel
---