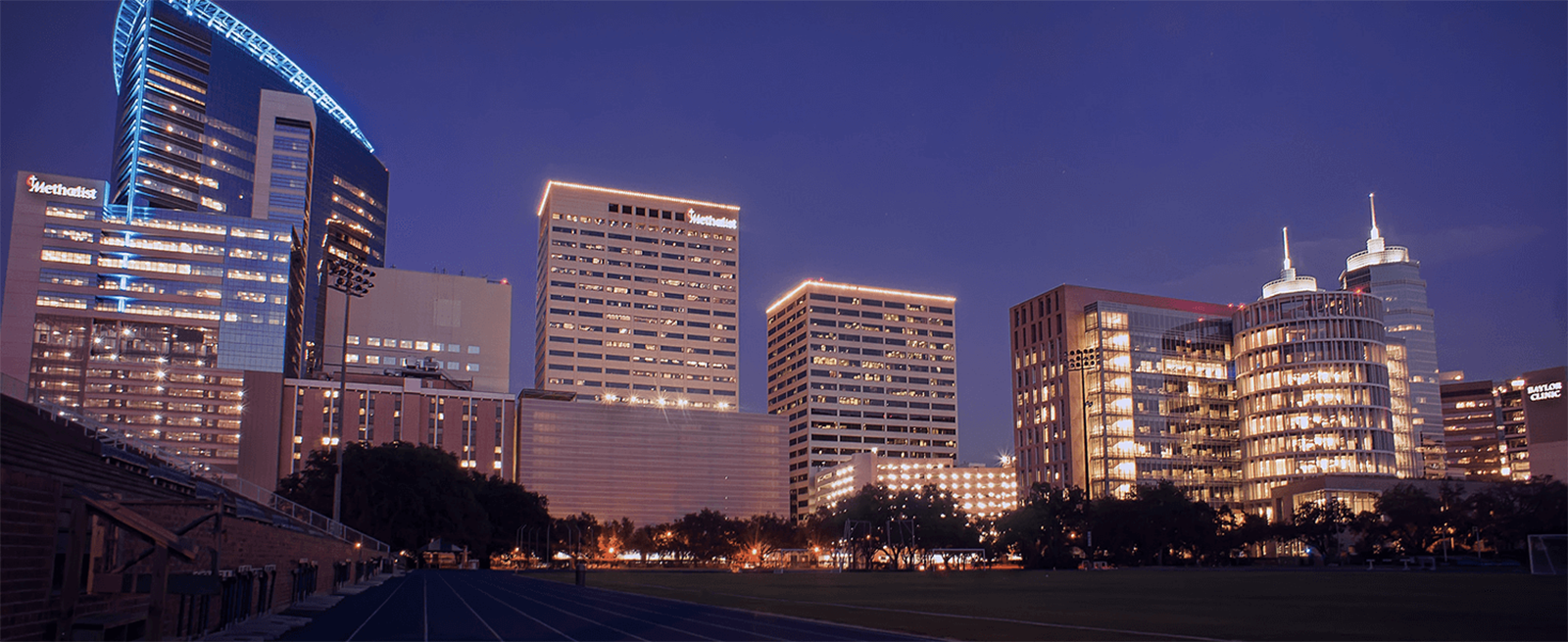 The Center for Breast Restoration is located in the Institute for Reconstructive Surgery at The Houston Methodist Hospital in Houston, Texas. We have a lovely reception area with two computers and Wi-Fi access for your convenience. Our clinic rooms are designed with your comfort and privacy in mind.
Dr. Spiegel has surgical privileges at many of the hospitals which make up the largest medical center in the world, the Texas Medical Center.
The flagship Houston Methodist Hospital is a leading academic medical center staffed by committed personnel who exemplify the core I CARE values: integrity, compassion, accountability, respect and excellence. Patient safety, quality and service are highest priorities resulting in Houston Methodist Hospital being consistently listed among *U.S. News & World Report's* best hospitals.
The Houston Methodist Breast Center is committed to providing a collaborative and multidisciplinary approach to breast disease with the highest quality standards. As the first all-digital mammography facility in the country, the Breast Center offers five digital devices, augmented by ultrasound and other imaging technologies, definitive and minimally invasive diagnosis via stereotactic or ultrasound-guided needle biopsy. Treatment options include onsite chemotherapy, laboratory and pharmacy, lumpectomy and sentinel lymph node mapping, and pioneering techniques in reconstruction and restoration. This expert team of oncologists, radiologists, breast surgeons, plastic surgeons, radiation oncologists, and pathologists works together to provide our patients with the highest level of expertise in a personalized and caring environment.