My Philosophy
Welcome to the Center for Breast Restoration. As a breast reconstruction surgeon, and a woman, I understand that a diagnosis of breast cancer can be overwhelming and that your choices for reconstruction can add to your uncertainty. My goals are to provide advanced breast restoration procedures in a caring, supportive environment and allow each woman to successfully rehabilitate from breast cancer or other breast-related problems and regain her femininity in a way that enhances positive physical and mental vitality.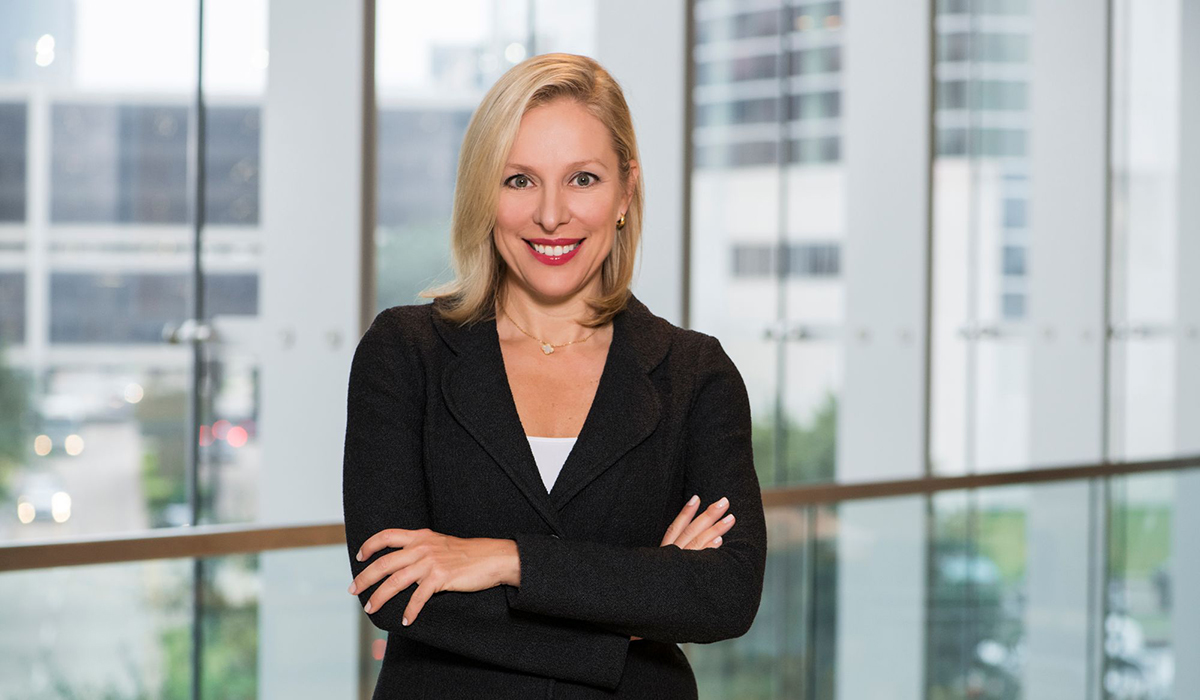 Experience
Dr. Spiegel received her undergraduate degree and doctorate in medicine from the University of Ottawa Medical School, Canada. After graduating with honors, Dr. Spiegel trained in general surgery at the prestigious Johns Hopkins Hospital in Baltimore, Maryland and completed her plastic surgery residency and a fellowship in microsurgery at Baylor College of Medicine in Houston, Texas.
Following her microsurgery fellowship, Dr. Spiegel trained directly under Dr. Robert J. Allen, her mentor and the pioneer of DIEP flap microsurgical breast reconstruction. Although technically challenging, Dr. Spiegel committed the time to perfect DIEP flap reconstruction and quickly proceeded to become one of the first surgeons to routinely perform this advanced microsurgical breast reconstruction in Houston.
Dr. Spiegel's clinical expertise in advanced breast reconstruction includes reconstruction with reinnervated autologous muscle-preserving perforator flaps, including the DIEP, SIEA, SGAP, TUG, and TAP flaps, vascularized lymph node transfer, as well as the development of prepectoral direct to implant reconstruction. In addition, she is interested in all aspects of aesthetic surgery and is committed to women's health issues in plastic surgery.
Dr. Spiegel has been in practice for over 20 years and has performed over 4000 breast reconstruction cases. Her technical skill, artistic eye, and unwavering priority of patient-focused care has propelled her to having an international presence in plastic reconstructive surgery.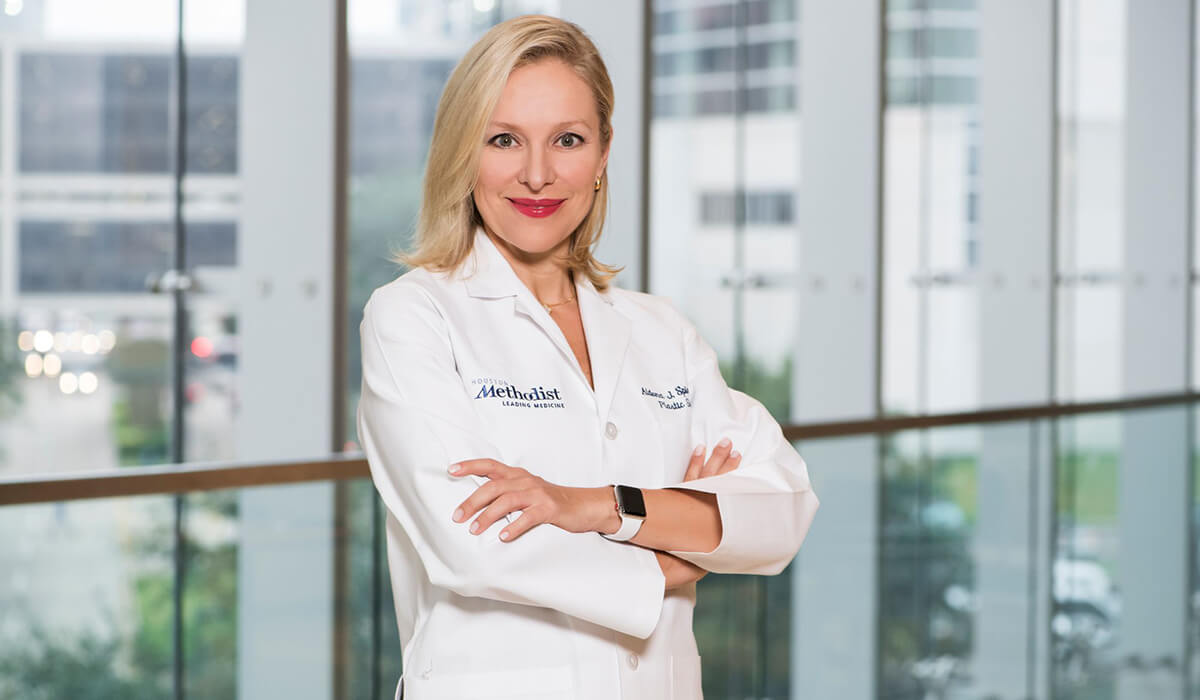 Microsurgery
Dr. Spiegel is a plastic reconstructive microsurgeon who specializes in advanced breast reconstruction techniques, particularly in the area of surgical reconstruction with reinnervated autologous muscle-preserving perforator flaps, including the DIEP, SIEA, SGAP, TUG, and TAP flaps. Dr. Spiegel learned the DIEP flap procedure directly from its inventor and her mentor, Dr. Robert J. Allen. Early in her career, Dr. Spiegel recognized the value of microsurgery to patient outcomes and quality of life and pursued new techniques with a focus on muscle preservation in breast reconstruction. She traveled to centers that were innovating microsurgical techniques and brought these techniques to her practice. As a result, Dr. Spiegel was one of the first surgeons to routinely perform DIEP flap microsurgical breast reconstruction in Houston and has since innovated new techniques in microsurgery, including the routine connection of nerves during breast reconstruction, allowing for the return of sensation after a mastectomy.
Today, Dr. Spiegel performs super microsurgery for the treatment of lymphedema through lymph node transfer techniques and serves on the scientific advisory board for the Corrine Becker Lymphedema Foundation. She has also been involved in the development of microsurgical breast centers around the world and performs DIEP flap reconstruction both nationally and internationally.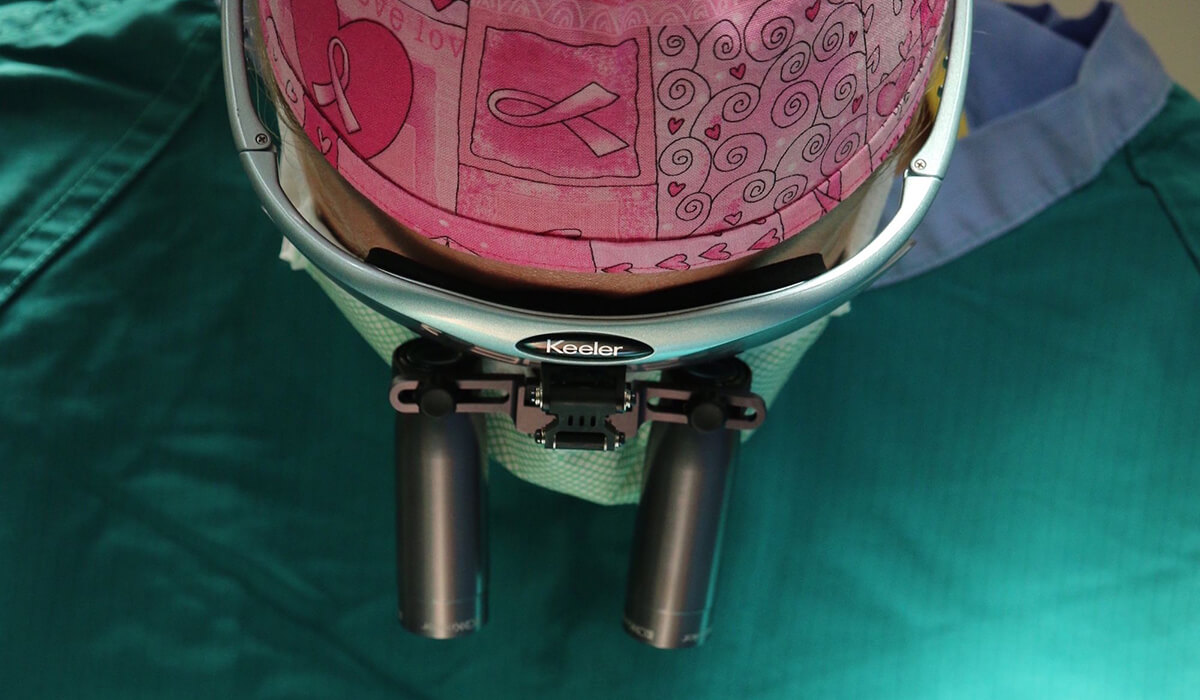 Innovation
Dr. Spiegel has spent her entire career innovating breast reconstruction to achieve the best results for her patients and she continues to contribute to the field of plastic surgery and microsurgery through research, patent development, and teaching. May 2021, Dr. Spiegel was appointed as the Chief of the newly formed Division of Surgical Innovation in the Department of Surgery at the Houston Methodist Hospital.
Dr. Spiegel is driven to serve her patients by providing them with state-of-the-art procedures, which led her to pioneer the use of sensory-innervation procedures in breast reconstruction. Dr. Spiegel routinely performs resensation procedures in autologous reconstruction and is currently working on new techniques to restore sensation to the breast during implant-based reconstruction. Dr. Spiegel has developed other innovate techniques for implant-based reconstruction including the design and development of an acellular dermal matrix that allows for prepectoral implant placement. This technique places the breast implant above the chest muscle, resulting in a minimally invasive, natural, soft, and aesthetically pleasing breast reconstruction. Dr. Spiegel also routinely performs direct-to-implant breast reconstruction, which does not require a tissue expander to be placed, and in an effort to improve patient satisfaction and outcomes around the country, she leads a preceptorship program teaching this technique to other surgeons.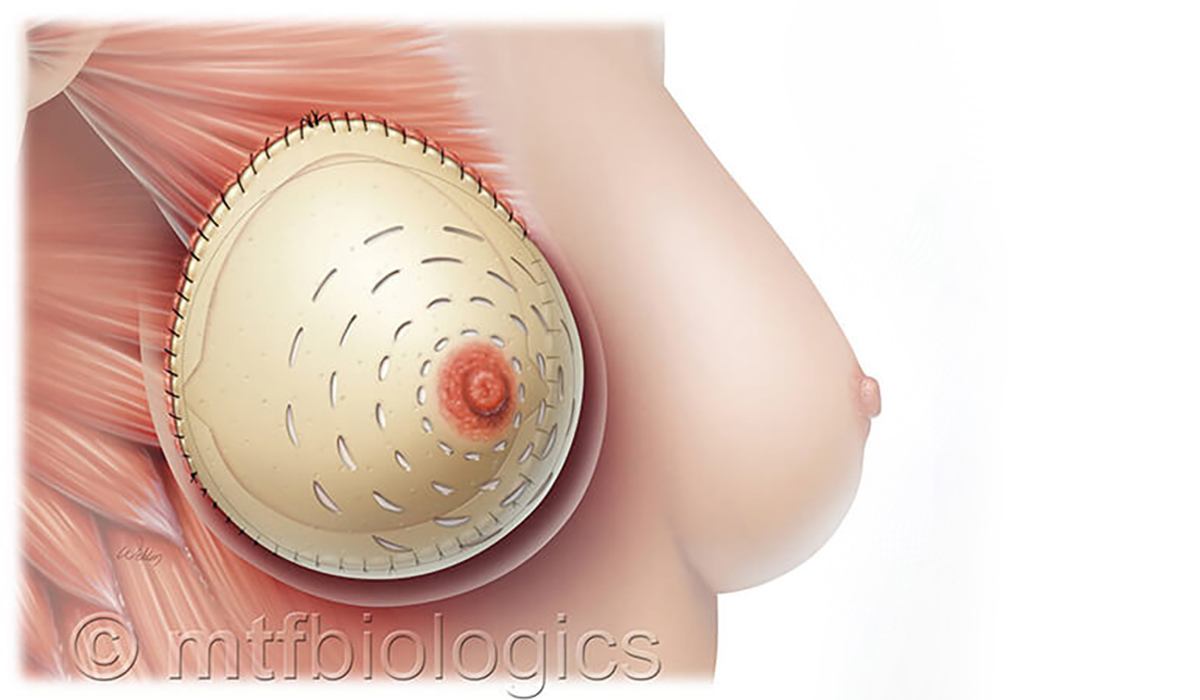 Breast Design
Dr. Spiegel enjoys art, sculpting, and architecture, and these interests align with her three-dimensional understanding of the breast and its form. She uses her surgical instruments as paintbrush and sculpting tool to deliver an optimal restoration of the breast. After getting to know the patient's desires and goals, she creates a tailored surgical plan uniquely customized for each patient to best meet their needs, wishes, and priorities.
Another facet of Dr. Spiegel's practice is revision cosmetic breast surgery. Many cosmetic plastic surgery colleagues refer patients to Dr. Spiegel for correction of aesthetic breast concerns that are more technically advanced and require reconstructive techniques. Dr. Spiegel creates revision plans in a three dimensional approach, designing the breast and restoring symmetry.
"I really enjoyed thinking three-dimensionally and visually and I feel that plastic surgery—whether it's aesthetic or reconstructive—requires an aspect of breast design"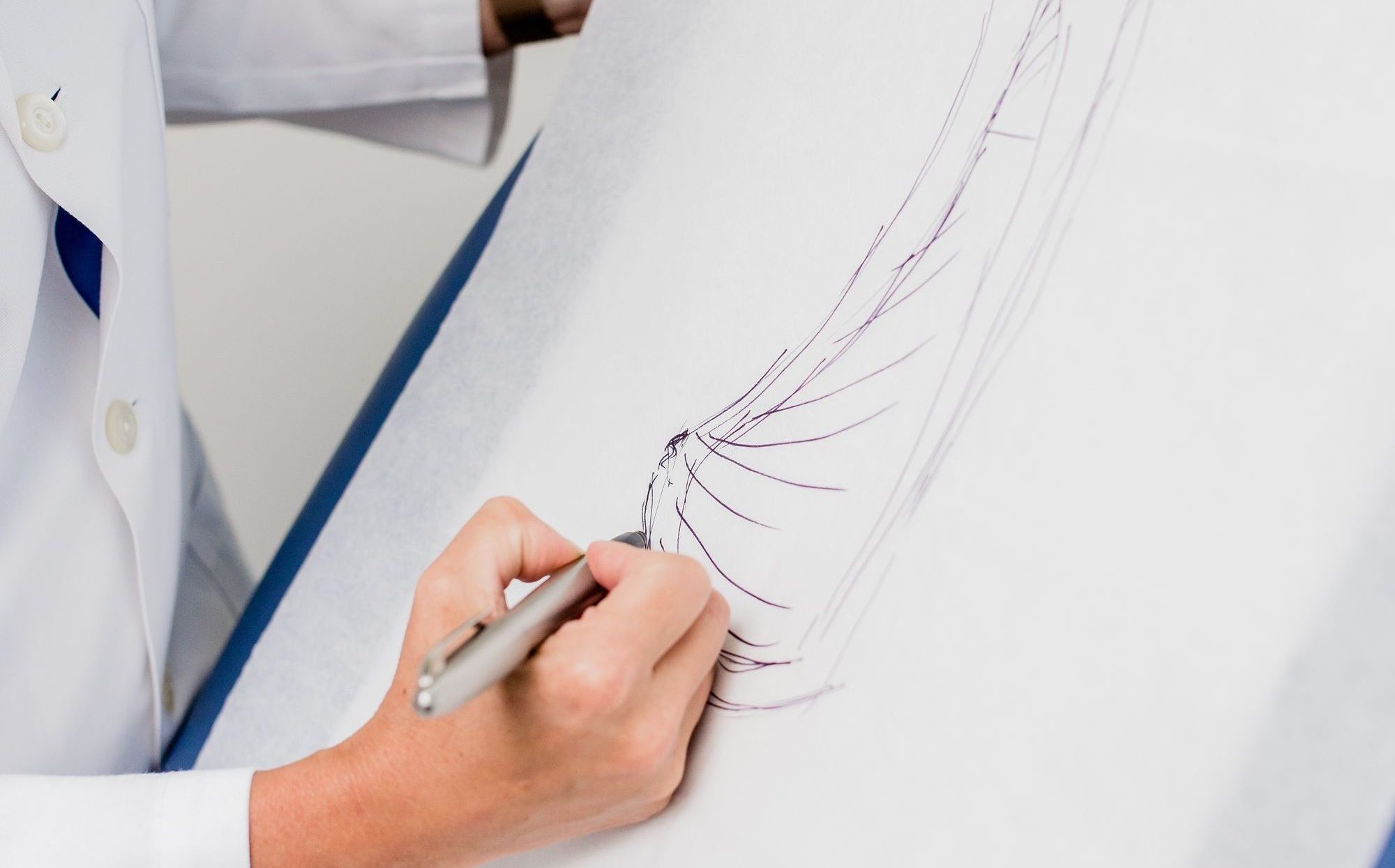 Patient Advocacy
Dr. Spiegel feels a sense of gratitude and fulfillment when her patients tell her they feel great about themselves and that their femininity has been restored. If you asked Dr. Spiegel's patients what defines her practice, the overwhelming answer would be: patient advocacy. Her entire life has been dedicated to helping women and Dr. Spiegel has devoted her practice to ensuring women feel informed regarding all of their surgical options. Dr. Spiegel believes that a well-informed patient is better suited to actively participate in the decision-making process about her own care.
Dr. Spiegel has also created The Pink Sisters breast cancer support group to help her patients stay connected, ease the anxiety around surgery, and provide one another with support.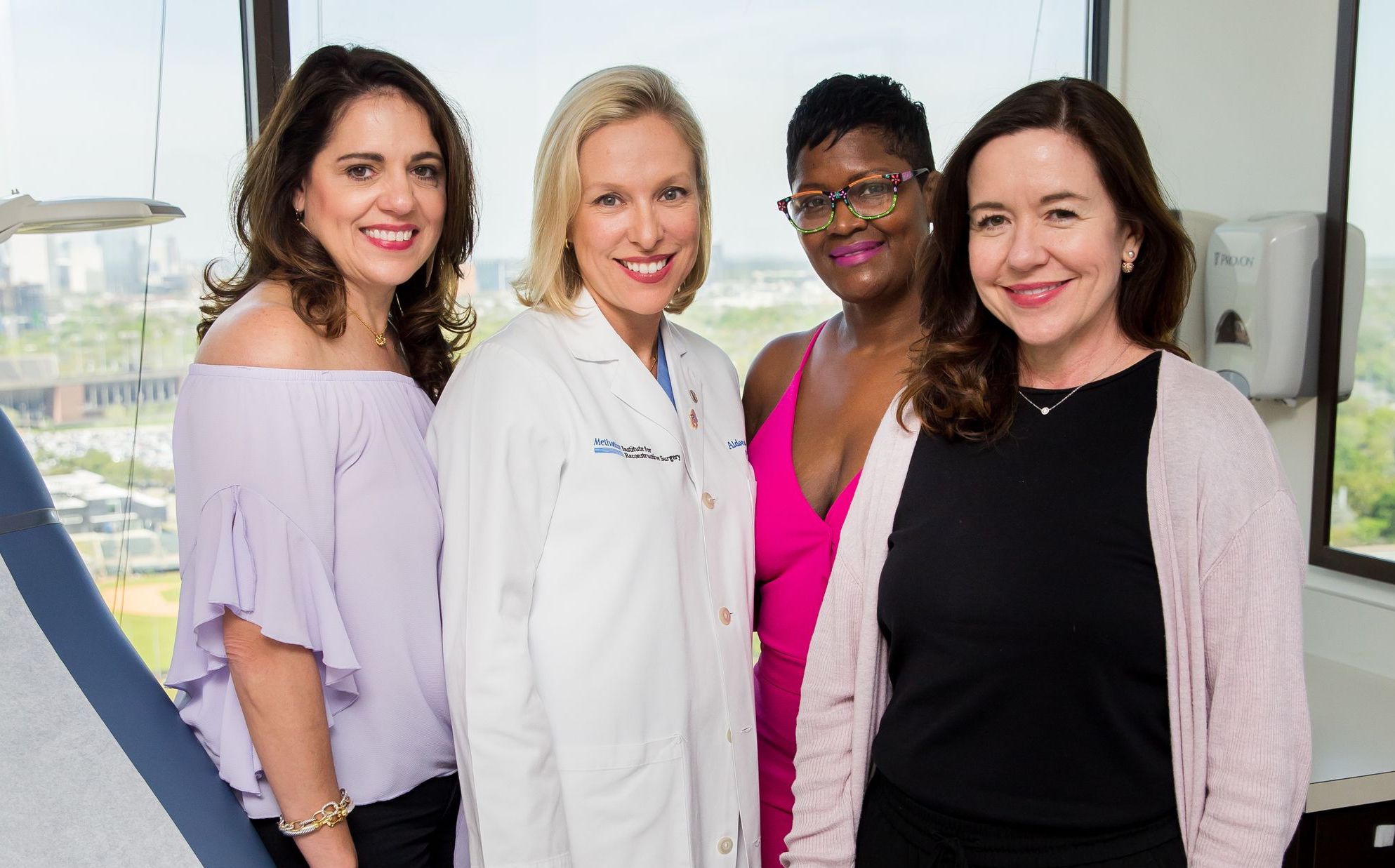 Research & Publications
Dr. Spiegel travels all over the world as an invited speaker on the different aspects of breast reconstruction, teaches live surgery, and contributes numerous articles and book chapters to medical and scholarly publications, including the Journal of Plastic and Reconstructive Surgery and The Breast Journal. Dr. Spiegel served as Editor for the book Breast Reconstruction – Current Perspectives and State of the Art Techniques which was published in August 2013.
Memberships
An active member in the medical community, Dr. Spiegel is involved with numerous professional organizations including:

American Board of Plastic Surgery (ABPS)
American Society of Plastic Surgeons (ASPS)
American Society for Reconstructive Microsurgery (ASRM)
American Association of Plastic Surgeons (AAPS)
American Society for Maxillofacial Surgeons (ASMS)
Group for Advancement for Breast Reconstruction (GABRs)
Harris County Medical Society (HCMS)
Houston Society of Plastic Surgeons (HSPS)
International Society of Aesthetic Plastic Surgery (ISAPS)
Plastic Surgery Research Council (PSRC)
Professional Organization of Women (POW)
Texas Medical Association (TMA)
Texas Society of Plastic Surgeons (TSPS)
The Aesthetic Society
The Society for Leading Medicine
World Society for Reconstructive Surgery (WSRM)
Awards & Recognition
With more than a decade of experience and a respected reputation as one of the most highly skilled and trusted surgeons in the Houston area, Dr. Aldona J. Spiegel is certified by the American Board of Plastic Surgery (ABPS), and has been named a top doctor by Houston's popular "Top Docs" magazine every year, since 2006 and has also been awarded Patient Choice Awards for the past several years. Dr. Spiegel is the Director and Founder of the Center for Breast Restoration at the Institute for Reconstructive Surgery at Houston Methodist Hospital in Houston, Texas.
Houston Woman Magazine: Houston's 50 Most Influential Women of 2020-2021
Houston's Premiere Lifestyle Magazine