The goal of mastectomy breast reconstruction is to restore a woman to a sense of feeling whole, by creating a breast that has the same shape, softness and symmetry as the original. Fortunately, the advances in microsurgery have truly brought breast reconstruction to a new era, resulting in less invasive surgical procedures that offer a natural, soft breast with the potential for return of sensation. After the recovery period, women can remain physically active, and feel good about themselves despite the traumatic experience of breast cancer. We counsel women on all the options available to them for breast reconstruction and emphasize less invasive, more natural breast restoration options. While we offer all types of breast reconstruction options, Dr. Spiegel specializes in advanced microsurgical procedures and has performed over 1200 procedures as well as pioneering innovative techniques to optimize the cosmetic result.
Overview —
Please review the general information below about breast reconstruction as well what you should do to prepare for your first consultation. We have provided important details concerning our clinical processes, communication with staff, as well as some frequently asked questions concerning reconstruction.
Breast Cancer Overview
Mastectomy Overview
Restoration Overview
Autologous Flaps (using your own tissue) – Learn the difference between procedures which use your own tissue versus an implant.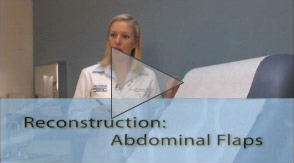 The timing of Reconstruction – Dr. Spiegel explains the difference between immediate and delayed reconstruction procedures.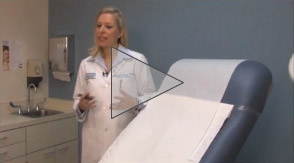 Types of Reconstruction – Dr. Spiegel explains the various types of reconstruction you have available after a cancer diagnosis.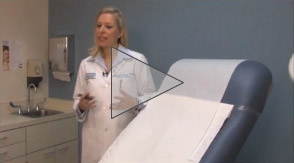 FAQs
Here are some Frequently Asked Questions regarding breast reconstruction.
Additional Information
Here are a few other informational pieces you will find helpful.
Before Your Visit —
We ask that you review all of the information here in preparation for your first consultation. This will help you to feel more comfortable and have questions ready to ask Dr. Spiegel. The forms should be filled out and brought to your appointment.
During Your Visit —
Dr. Spiegel and her team will review your history and have a brief interview with you. A physical examination follows and photographs are taken that are used exclusively for your chart. Once the history and physical are performed, Dr. Spiegel will discuss the individual restorative options that are available for you based on your lifestyle, activity level, medical status, body type and your expectations. Then she answers all questions before making any decisions. It is very helpful to have a significant other or a family member accompany you as there is a lot of information to take in and they can also be an important source of support that can help you in making decisions.