Posted May 07, 2020 in Support Group
Pamper Invigorate Nourish Knowledge ReTREAT!
Dr. Spiegel hosted a special "PINK ReTREAT" in April as a way to promote the continuation of living life to the fullest!
Her goal was to provide patients the opportunity to feel Pampered through relaxation, Invigorated and Nourished in body and spirit through healing yoga, and to gain Knowledge on treating themselves well every day.
Here are a few photos from the retreat, as well as some information on the different speaker sessions and the Institute for Spirituality and Health where the retreat was held. We hope to host more of these types of events for our wonderful patients in the future!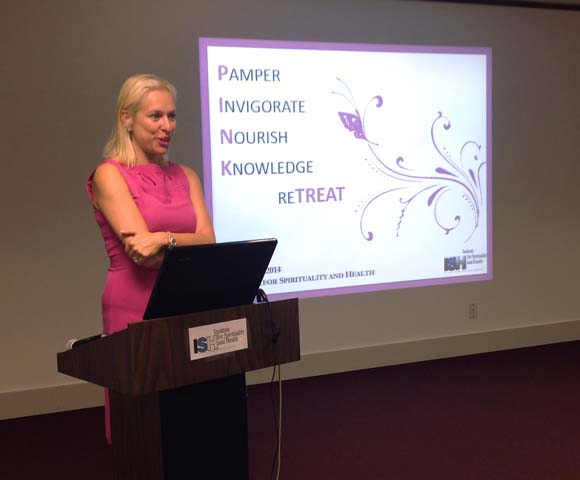 Dr. Spiegel welcomed everyone to the Pink Retreat and thanked them for participating in the event. Everyone agreed it was a great way to meet new friends that share a common bond and who they may not have met otherwise.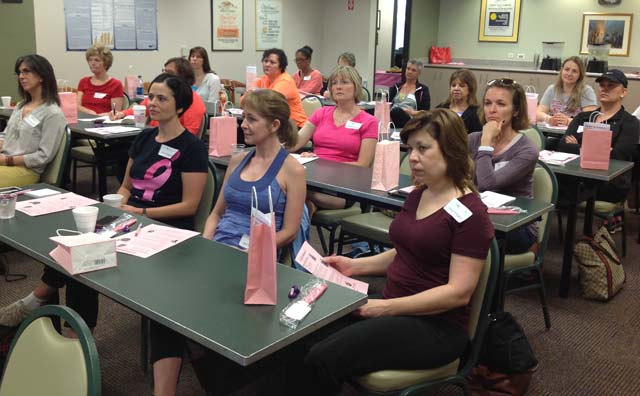 Lots of great information was gained on Nutrition, General Wellness, and Lymphedema. The laughter and tears were a clear indication of the connection and impact made on everyone.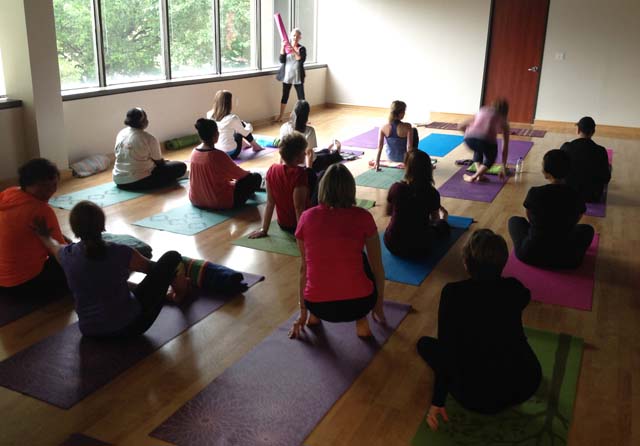 The restorative yoga, or "kindergarten yoga" coined by Renee, was fun and relaxing for everyone. When do you ever get a chance to lie down and have peace and quiet for 45 minutes?!?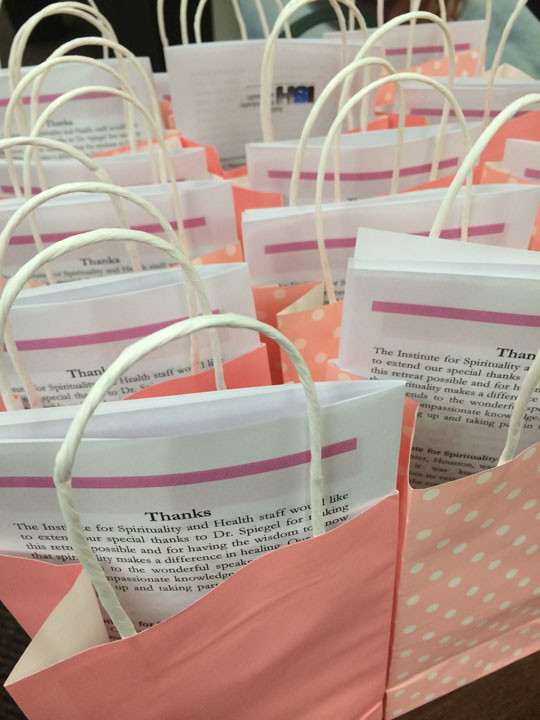 Everyone received a goody bag from the Institute for Spirituality and Health for attending. It was a lovely setting for the retreat and everyone was very friendly and helpful. We appreciate them helping out with a location!
Restorative Yoga Session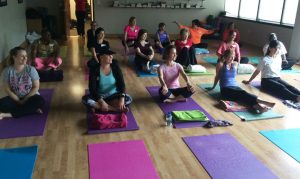 Everyone enjoyed the Restorative Yoga Session, which is not as strenuous as other yoga styles. The intention is to lie down in positions which open up certain muscle groups in order to release tension and promote healing. We learned to relax and how to cope with stress, muscle tension, and the importance of having a "healthful" exercise regimen in our daily routines.
Session Leader Bios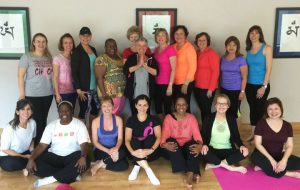 Debbie Kelly – Certified Yoga Instructor & Massage Therapist, Houstonian Hotel, Club, & Spa
281-732-1739
massagedeb@hotmail.com
Restorative Yoga Session
Debbie Kelly has over 25 years of experience in wellness and healing and was a great instructor for everyone, especially for those of us new to yoga and needing a slow safe introduction. She made it fun and stress free!
---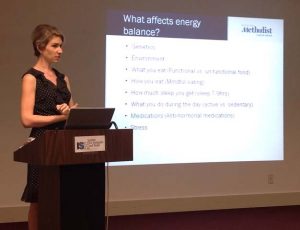 Renee Stubbins – Clinical Dietician Specialist, Houston Methodist Hospital
713-441-9221
restubbins@houstonmethodist.org
Nutrition Presentation
Renee is a registered and certified oncology dietitian and presented a wonderful session on nutrition, including things we think are healthy but in reality are not. Renee is a strong advocate for cancer prevention and personalized nutrition therapy before, during and after treatment and graciously provided a copy of her PINK Presentation and the Summary Flyer here.
---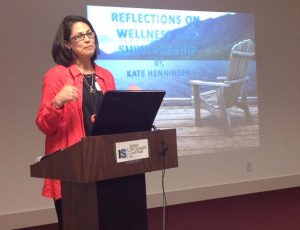 Kate Henninger – Holistic Health & Lifestyle Coach
katehenninger1@gmail.com
www.katehenningerwellness.com
Wellness Presentation
Kate is passionate about guiding people along their path to vibrant health and was a joy to listen to and absorb her understanding of what stress in our lives can do to our bodies. She presented the information in such a wonderful way, knowing first-hand how traumatic a cancer diagnosis can be for a woman.
---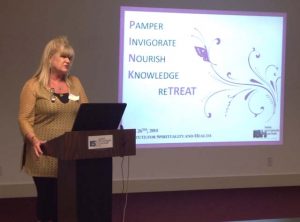 Ila Procell – Post Surgery Massage Therapist
832-689-3513
ilaprocell@yahoo.com
Lymphedema Presentation
Ila has been a licensed massage therapist since 2001, and her passion for her job truly shined through as she spoke of the "magic of touch." She explained how giving your body the attention it wants and needs can truly make a difference in how we heal and feel.
---
All our speakers gave truly wonderful presentations and shared in the "empowerment of women" and how important loving, trusting, and being good to ourselves really is. You have to love and give to yourself before you can fully love and give to others!
Location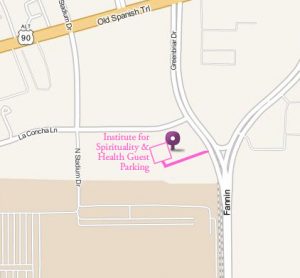 Institute for Spirituality and Health
8100 Greenbriar, Suite 220
Houston TX 77030
The Institute for Spirituality and Health recognizes that humans are spiritual beings and that healthcare should reflect this reality. Their mission is to increase awareness of the role that spirituality plays in health and healing, in coping with chronic illness and in maintaining optimal health.
They bring scholars, healthcare professionals, religious leaders, and the public together to learn how spirituality can impact health and healing with programs like:
Major Conferences for Healthcare Providers
Educational Workshops and Panels
Young Healthcare Professional Events
Support Groups