Posted January 20, 2023 in Events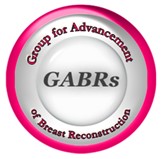 The Group for Advancement of Breast Reconstruction, or GABRs, is a distinguished group of microsurgery physicians who share a passion for breast reconstruction. Co-founded by Aldona Spiegel, M.D., and Robert Allen, M.D., the group's primary focus is to share experiences and contribute to the field through formal and informal exchanges.
The members of GABRs are experts in the field, coming from top institutions both nationally and internationally, and they present cutting-edge techniques and the latest treatments available. The inaugural meeting was held in Charleston, South Carolina, in 2006. Since then, the group has hosted conferences in France, Norway, Tuscany, and California and returned to South Carolina in 2022. Each year, the interest and number of participants have increased promoting collaboration and camaraderie.
The meeting last year was hosted by Robert Allen, MD in Awendaw, South Carolina at a very special location. This was a rare opportunity to gather this group of well-respected surgeons to discuss the latest advacements in breast surgery. Last year's program discussed various topics, such as cold sensitivity following autologous vs. implant-based reconstruction using infrared thermal imaging, TDAP flip, robotics, and microsurgical revision. Dr. Spiegel, an expert in breast aesthetics, presented on the "The elusive art of optimizing breast aesthetics", which refers to the difficulty in achieving a pleasing and natural-looking appearance in breast augmentation or reconstruction surgery. Factors that can affect breast aesthetics include:
The size and shape of the breasts.
The position of the nipples.
The overall symmetry of the chest.
Surgeons use a combination of techniques to achieve the desired result, but the outcome also depends on the patient's individual anatomy and the healing process.