Posted August 15, 2017 in Community, Skin & Hair Care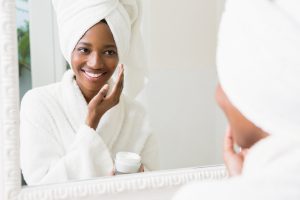 We are excited to announce Dr. Aldona J. Spiegel is now carrying Eau Themale Avene Skin Care and Post Procedure products and Ducray hair care solutions to restore and maintain healthy looking hair and scalp. Rooted in dermatology and hydrotherapy, Avene has over 270 years of expertise in the management of sensitive skin. Every year, up to 2,800 dermatologist-referred patients, visit the Avene Hydrotherapy Center in France for treatment of dermatitis, rosacea, eczema and psoriasis with Avene Thermal Spring Water. All Avene products are dermatologist recommended, safe for sensitive skin, manufactured under pharmaceutical standards, hypoallergenic, non-comedogenic and gluten free.
Avene products address the gamut from hypersensitive allergenic skin, hypersensitive irritated skin, skin recovery, post procedure, aging, acne, redness, dehydration, dermatitis/itching, dry and flaky skin, and sun care to name just a few.
Ducray products address chronic (pattern baldness) and sudden (childbirth, seasonal changes, malnutrition, emotional and/or post-surgical stress) hair loss in men and women. Alopexy is clinically proven to help grow new hair in 2-4 months on average, reactivates the hair follicles to stimulate regrowth, stabilizes hair loss by prolonging the growth phase of hair cycle. Use in conjunction Anaphase Shampoo to increase Alopexy penetration. Neoptide reduces the appearance of hair loss, revitalizes and strengthens for stronger, healthier looking hair, boosts volume, preserves hair density and promotes nutritional exchanges in the hair bulb.
Alopexy/Neoptide Results
29 year old male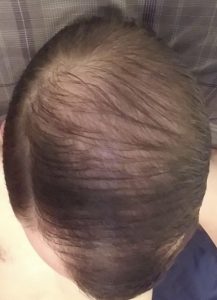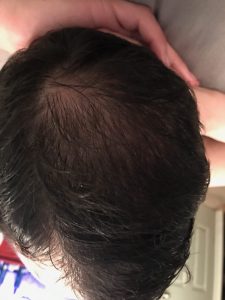 Before After
February 2017 July 2017
If you would like more information about these exciting new products, please call Robin at 713-441-6922.